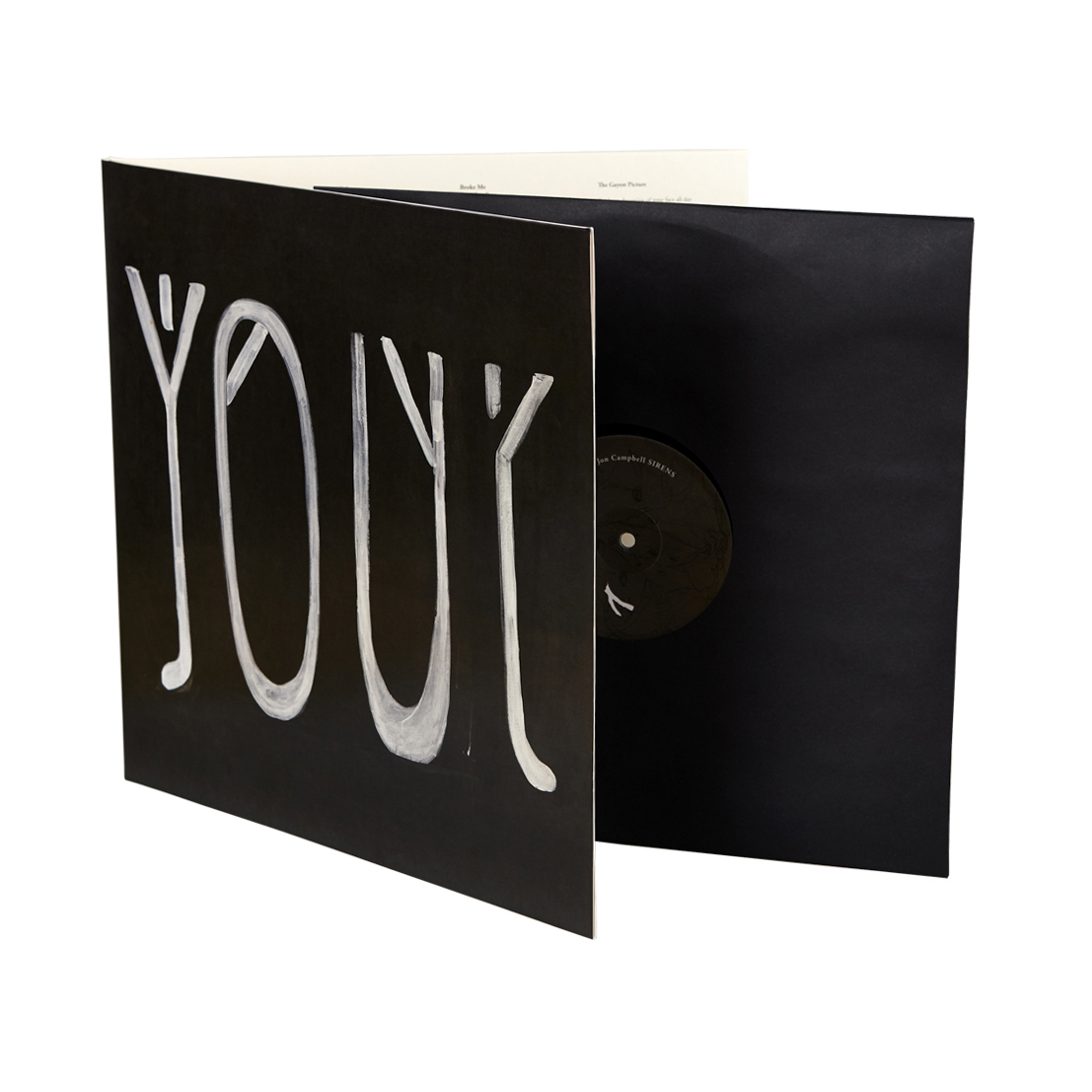 SIRENS LP (12" Vinyl)
SIRENS is the debut LP from American singer-songwriter and indie-folk artist Jon Campbell. It is his first release since his EP 'About a Boy' debuted in 2016.
The album's 10 tracks oscillate between alt-country and indie folk, with melancholic country ballads like its title track and the song "Broke Me" interspersed with a lo-fi, drum-machine-driven ode called "Lior", or a jubilant celebration of gay love in the track "Rebels Without a Cause", which features Berlin's Pet Shop Bears Choir.
SIRENS are the intimate recollections of a journey through love and heartbreak as well as destruction and recovery, as told from several perspectives; each song representing different instruments, presenting their stories in their own distinct settings.
Campbell presents his own original arrangements on seven of the album's ten tracks. Tracks 3, 4 & 10 feature arrangements by Jamie Irrepressible. The album is comprised almost entirely of acoustic instrumentation, including acoustic guitar, strings, piano, double bass, drums, brass, oboe, saxophone, and banjo.
Side A features the album's title track, as well as two remastered tracks from the 'About a Boy' EP. Tracks 3 & 4 were produced by Jamie Irrepressible.
The record features performances by more than 30 musicians, including guest appearances from The Pet Shop Bears' Choir, Jamie Irrepressible, Mikey, Joel Gibb, Malte Schiller, Joey Steffens, Vladislav Nachev, Monk, and Caroline Potter.
ORDERS SHIPPED FOLLOWING BUSINESS DAY: